With grateful thanks to this year's sponsors and supporters, without whom there would be no festival:
Cultural Recovery Fund
We're #HereForCulture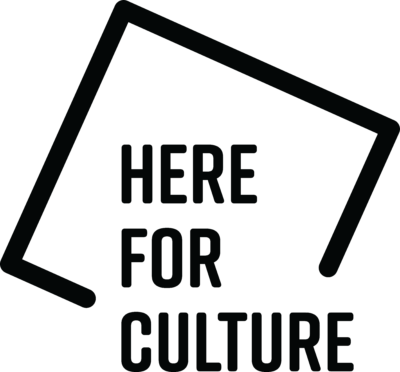 The Birmingham Sandwell and Westside Jazz Festival has been awarded £75,073 as part of first and second rounds of the Government's £1.57 billion Culture Recovery Fund (CRF) to help face the challenges of the coronavirus pandemic and to ensure they have a sustainable future.
The Birmingham Sandwell and Westside Jazz Festival is one of 588 cultural and creative organisations across the country receiving urgently needed support from the Culture Recovery Fund grants programme being administered by Arts Council England on behalf of the Department foe Digital, Culture, Media and Sport.
Originally the Birmingham Jazz Festival, the Festival was founded in 1985 and since then has provided 10 days of the best of jazz (over 200 performances) every July. As well as highlighting the talents of fine local and nationally known musicians, the Festival has hosted jazz stars of the magnitude of Miles Davis and the Count Basie Orchestra and been highly successful in discovering young talent from Europe and introducing many bands and musicians to the British public. As a Festival of largely free events in a wide variety of settings, many informal, it has a unique reputation for involving the community.
In 2020, inevitably, the July Festival had to be cancelled, to be replaced by a Virtual Jazz Festival on the same dates and a much smaller live Festival (approximately 30 events) on October 16th-25th. The Festival's sister-company, Big Bear Music, has found income from agency and promotion work much reduced, endangering the future of the Festival.
Culture Secretary Oliver Dowden said:
'This is more vital funding to protect cultural gems across the country, save jobs and prepare the arts to fight back. Through Arts Council England we are delivering the biggest ever investment in the arts in record time. Hundreds of millions of pounds are already making their way to thousands of organisations.
'These awards build on our commitment to be here for culture in every part of the country.'
Chair Arts Council England Sir Nicholas Serota said:
'Culture is an essential part of life across the country, helping to support people's wellbeing through creativity and self-expression, bringing communities together, and fuelling our world-class creative industries.
'This latest set of awards from the Culture Recovery Fund builds on those announced recently and will help hundreds of organisations to survive the next few months, ensuring that the cultural sector can bounce back after the crisis. We will continue doing everything we can to support artists and cultural and creative organisations, with further funding to be announced in the coming weeks.'
Founder and Director of the Birmingham Sandwell and Westside Jazz Festival Jim Simpson said:
'This award by the Culture and Recovery Fund is literally a life-saver. With the lack of income owing to the virus it was difficult to be optimistic about the future of a festival that means so much to the community. Thanks to the generous and far-sighted action of the Culture Recovery Fund there will be a Birmingham Sandwell and Westside Jazz Festival in July 2021.'