Don't Worry 'Bout The Bear: Kansas City, Here I Come
Extracts from Don't Worry 'Bout The Bear by Jim & Ron Simpson which reflect on a lifetime of working in what we laughably call the music business.
Today we journey west to Kansas City, home of Claude Williams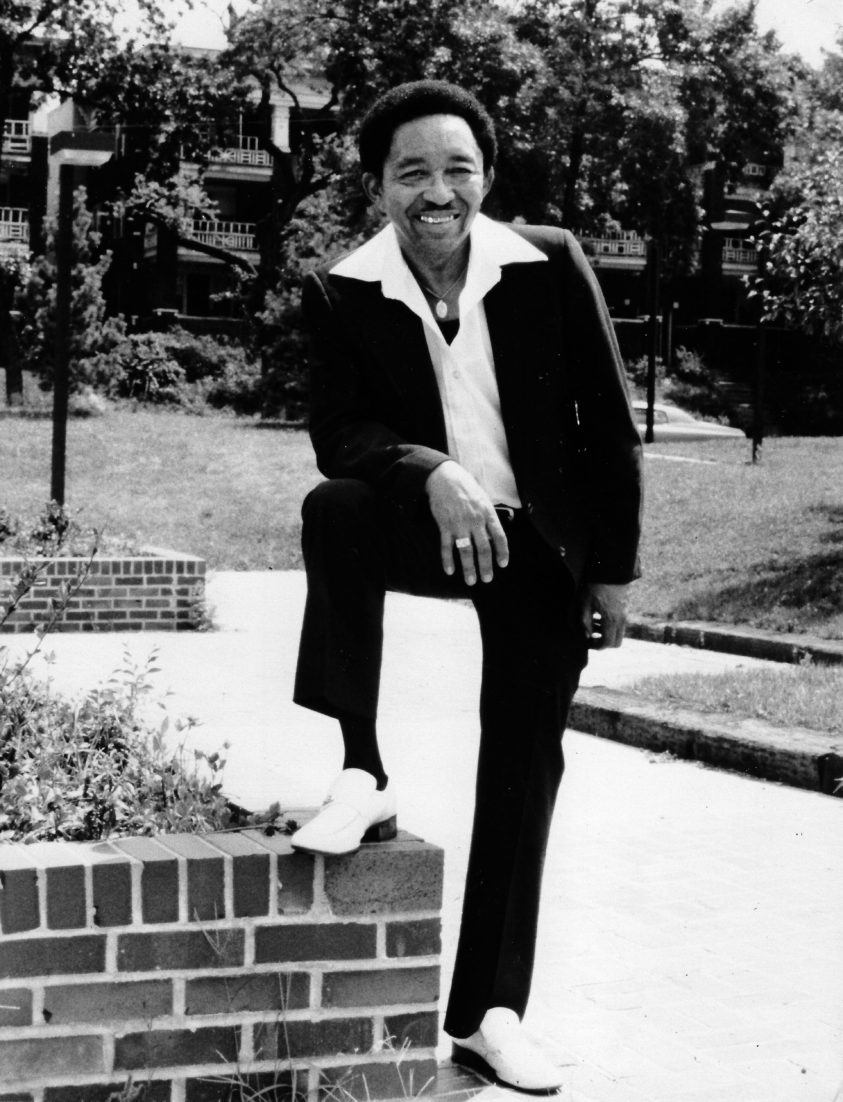 So by the time I reached KC I was ready for bed, happy to leave the exploration of the joys of Kansas City until the next day, but that was reckoning without Claude [Williams, jazz violinist and ex-Basie guitarist]. I still believe that, if he had stood for Mayor of Kansas City, it would have been a shoo-in. Nobody could have been more loved in that city than he was. From the moment he met me at Arrivals and briskly marched me to his parked car, the 'Hi, Claudes' just didn't stop. Check-in girls, porters, cleaners, baggage handlers and cab drivers, it seemed that everyone knew and loved him – and Claude never failed to acknowledge them.
His wife Maybelle was ready for us and armed with a mountain of food. Claude put my week's worth of clothes into the washing machine and so hot was Kansas City that they were ready to wear by the time we finished eating. I was so tired that I couldn't help nodding off a few times during the meal and then Claude started telling me we had to go out that night to meet the band before the next day's recording session. I told Claude that there was no way I could do anything but go to bed, but he dug in his heels and told me straight that, if I didn't meet the guys, he could not guarantee any of them would be there for the recording. So I agreed, but, as soon as we got into his car, he told me, 'I'm really sorry about that, man, I didn't want to do it, but you're the only excuse I have to meet my girlfriend.'
We drove across town, then he left me in the car to sleep while he made his visit. By the time Claude returned, maybe two or three hours later, I had recovered enough to be keen to meet the group at their resident gig at the Papillon, an extremely cool night club where Claude was treated like royalty – so no surprise there! Naturally Claude had brought his fiddle and, as expected, the session didn't finish until very late by which time I was so elated by the wonderful playing that I found it difficult to sleep.
That Kansas City is a pretty special place is evidenced by the fact that so many fine musicians choose to live there in relative obscurity, playing the small clubs for a fraction of what they could pull down in Los Angeles, Chicago or New York. Take Claude's band. KC-born pianist Frank Smith had worked with Miles Davis, Coleman Hawkins, Johnny Hodges and Anita O'Day. Bassist Gerry Leonard had enjoyed pop music success with rock act Union Gap, but had made Kansas City his home. Richard Ross was from Leavenworth, Kansas, had turned professional as a singer in 1948 and worked as a drummer with Clark Terry, Ray Brown and Ben Webster.
We didn't want to rush the recording. I suppose I could have finished it in a couple of days, but we all wanted it to be perfect and restricted recording and mixing to around five hours a day over a week. It was an extraordinarily happy series of sessions. I managed to bully Richard into giving up memorable vocals, particularly on Teach Me Tonight, but only after some concessions on both sides. All his career, on gigs, Richard had delivered his vocals from behind the drum kit while playing. Over the years this had become second nature to him and he found he couldn't sing comfortably and with feeling while not playing drums. On the other hand I wanted to ensure that we got a clean vocal track, without picking up any sounds from the drumkit, so, as is normal, I wanted to record the instrumental track without his singing, then overdub the vocal track separately. This proved impossible for Richard, so we rigged up a series of sound shields between Richard's mouth and his drumkit, only 12 inches away. After several attempts, we somehow got away with it, but I still wince when I listen to the album, imagining what might have been, had it not gone so smoothly.
After much persuasion and an eerie coincidence I got Claude's only recorded vocal. It was while driving to the studio on the second day of recording that I told Claude I had had a dream of him singing.
'What song was that?', he asked and suddenly went very quiet when I told him One Hundred Years From Today. Clearly surprised, maybe even spooked a little, he told me this was the only song he had ever sung in public; it had been his feature with the Alphonso Trent Band. Thereafter Claude folded and agreed to everything, even the multi-tracking of that song with Claude singing and playing violin and two guitar parts, as well as bass. He was unfamiliar with the process, but allowed himself to be led and thereafter introduced me to everyone as 'The Magician' – which was not really warranted.
Order and stream Claude's album, Kansas City Giants